Viewing Allocations
You can view or adjust how payments are allocated within an account. When you indicate you wish to view / edit allocations, UltraCamp will display a list of transactions organized by season.
To View or Edit payment allocations
Click on View Financial History
Expand Additional Actions (lower left)
Click on View / Edit Allocations
Each payment's current allocations can be viewed by clicking the + to the left of the payment.

Editing Allocations
To edit the allocations:
Use the radio button to select the payment you wish to edit.
Click the Next button to proceed.
Selected Transaction information will display at the top of the page.
The current allocations are displayed below along with the Total fees for each item, the item Balance and how much of this transaction has been Applied to this item.
To the right of each allocation is a Transfer Amount field.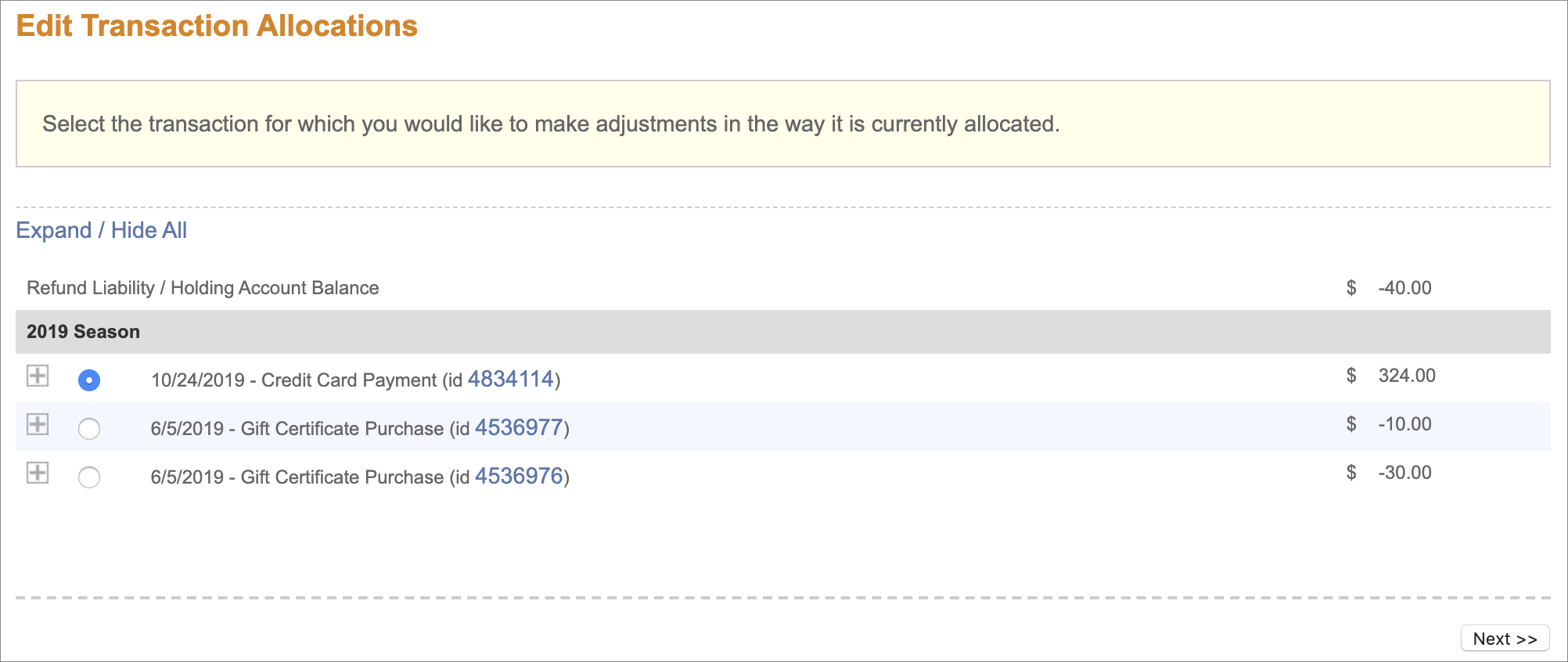 To shift money allocation:
Enter how much you wish to move in the Transfer Amount field next to one or more allocation items.
Click the Next button to proceed.
On the subsequent page, UltraCamp will list any fees which are not completely paid off along with their Total and Balance.
There is an additional column listing how much of the current transaction has been Applied to them.
Whatever fees you indicated on the previous page can now be assigned using the Transfer Amount field.
Click the Next button to complete the transfer of allocations.
Tip
You can also edit allocations from the Payment Detail page.