Financial Statement
The Financial Statement lists all fees and payments for a given season or date range. It is created as a pdf and can be printed, downloaded or attached to an email.
To print an individual Financial Statement:
Open the desired account.
Click the icon to go to the Account Detail or the Financial History page.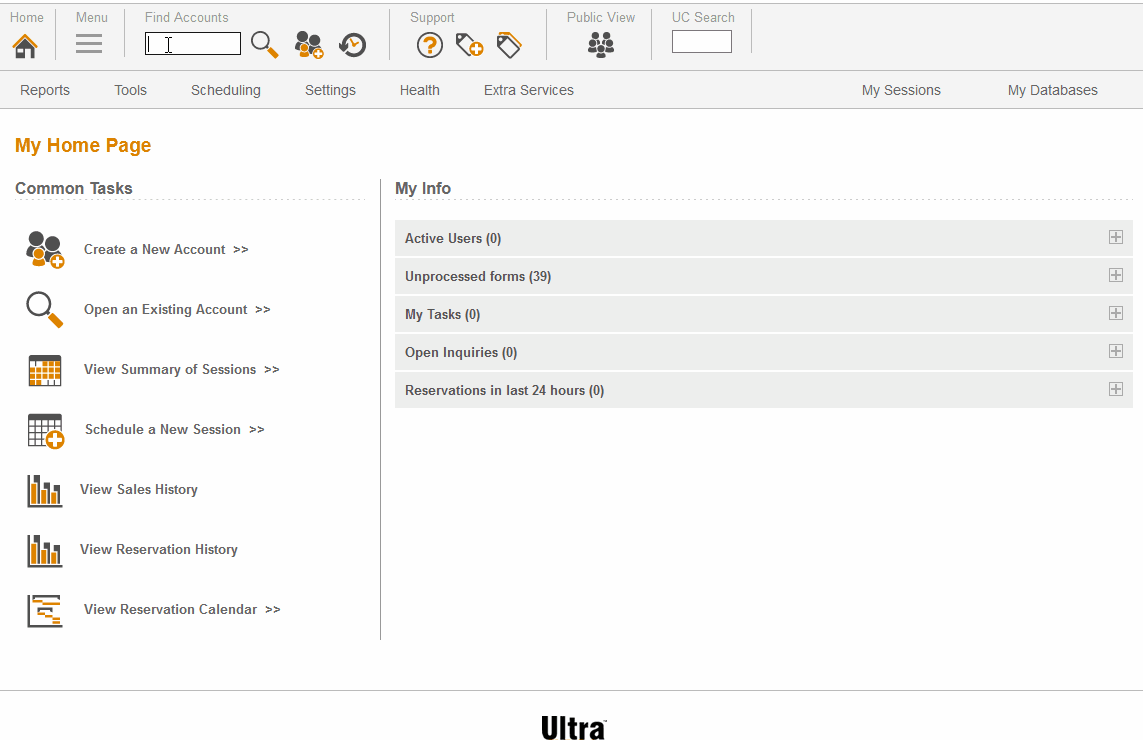 Printing and Print Options for the Statement
When you print the Financial Statement, you'll be given several options about the PDF UltraCamp generates. You will then be able to download and print the statement.
Click the Print Financial Statement button under Common Tasks.
Choose a Focus:

Timeline will show all financial and reservation history that occurs within the selected time frame
Session will show reservations that occur within the selected time frame along with financial activity during that time.

Select an existing Season or Custom Date range.
Once you've made your selections, UltraCamp will generate a PDF of in a new tab or window in your browser.
Moving your mouse over this window will bring up your browser's built-in controls for interacting with a PDF.
You can use these to view the file, save it to your hard drive, or print it.
You can close this window or tab when finished or simply switch back to your original window or tab to continue work in UltraCamp.