Payment Accounts are credit card and bank accounts used by the current account to pay for fees and donations. They are managed on each individual account.
How to find Payment Accounts:
Open the desired account
Go to the Financial History page
Click Payment Accounts under Common Tasks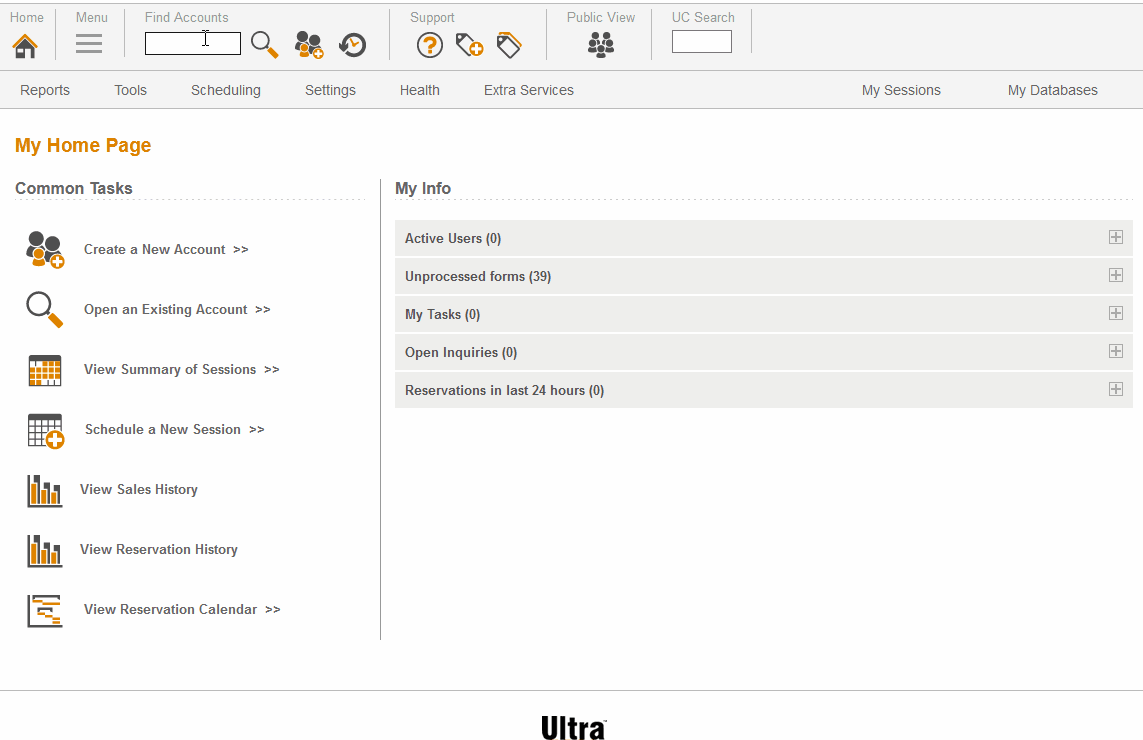 Adding Payment Accounts
New payment accounts can be added by clicking the Add a Credit Card or Add Bank Account buttons. You will then be prompted to enter the required information for the payment type and save.
Once you have successfully saved the account, it will be displayed under the "Payment Accounts on File" section.
Tip
When you add a new payment method, you can transfer currently scheduled payments to the new card or bank account by checking the box at the bottom of the page. This should be done before you save the payment account.
Payment Accounts on File
UltraCamp will display any payment accounts currently on file. You can review payment accounts and their scheduled payments, edit, or remove them. To do this, try the following steps:
Expand the desired payment account to review its details
[Optional] Click the Edit button to change settings and save them to the payment account
Note
If you delete a Payment Account from on file, no preexisting payments will be affected. However, scheduled payments will be deleted, and you will no longer be able to refund any preexisting payments.