Adding Gift Certificates
UltraCamp allows you to sell and redeem online gift certificates. Enable this option if you anticipate using online gift certificates. Person(s) purchasing the gift certificate must first make an account or currently have one.
To enable online gift certificates:
Go to the Settings menu and expand System management.
Click on My Settings
Proceed to the Gift Certificates page in the Client Payments section.
Select Yes, enable gift certificates.
Click the Complete button.
You can also designate an admin user to receive notification when gift certificates are purchased.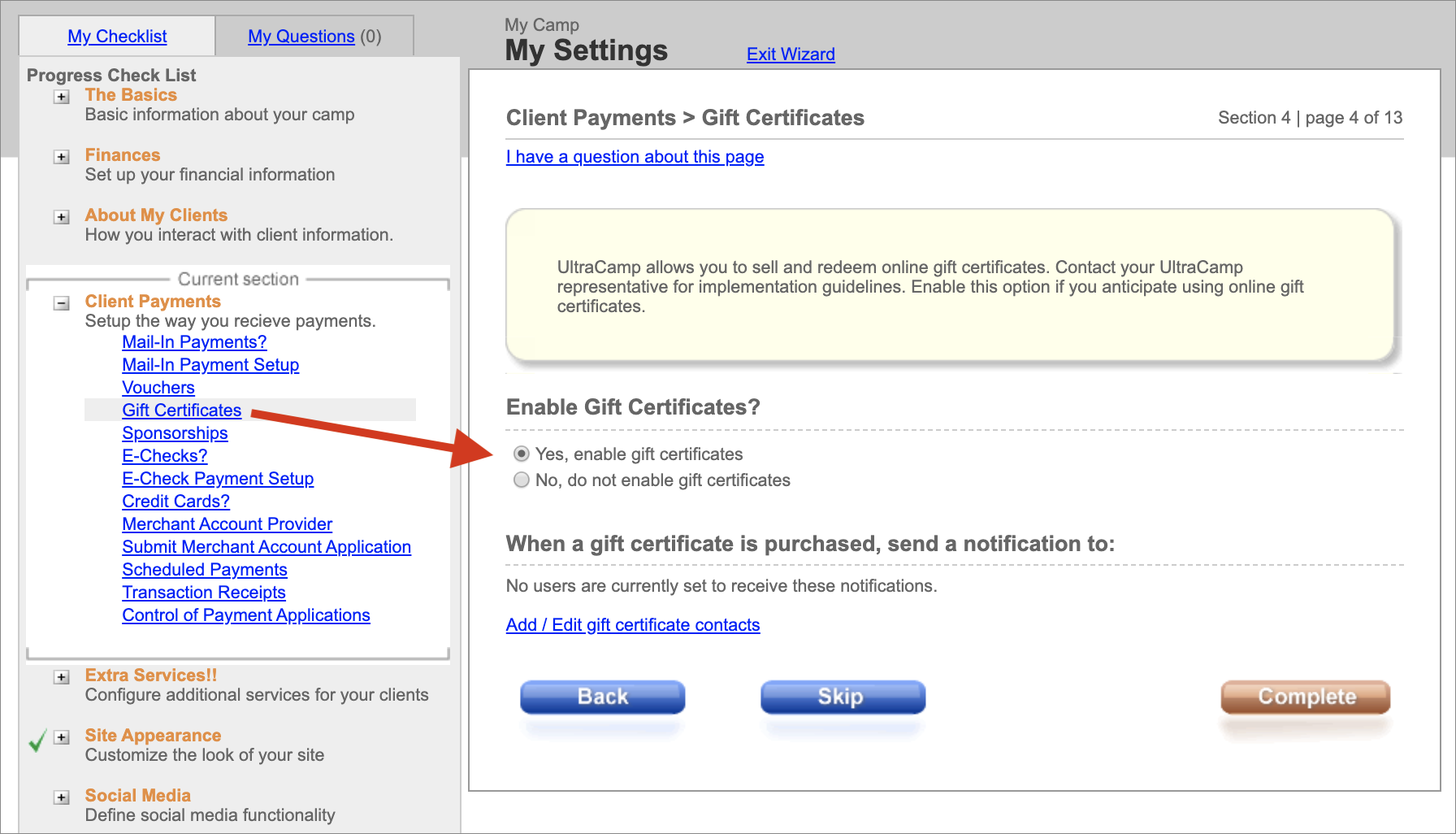 Purchasing a Gift Certificate
From the public side, gift certificates are located under the Camp Store section of the main Menu.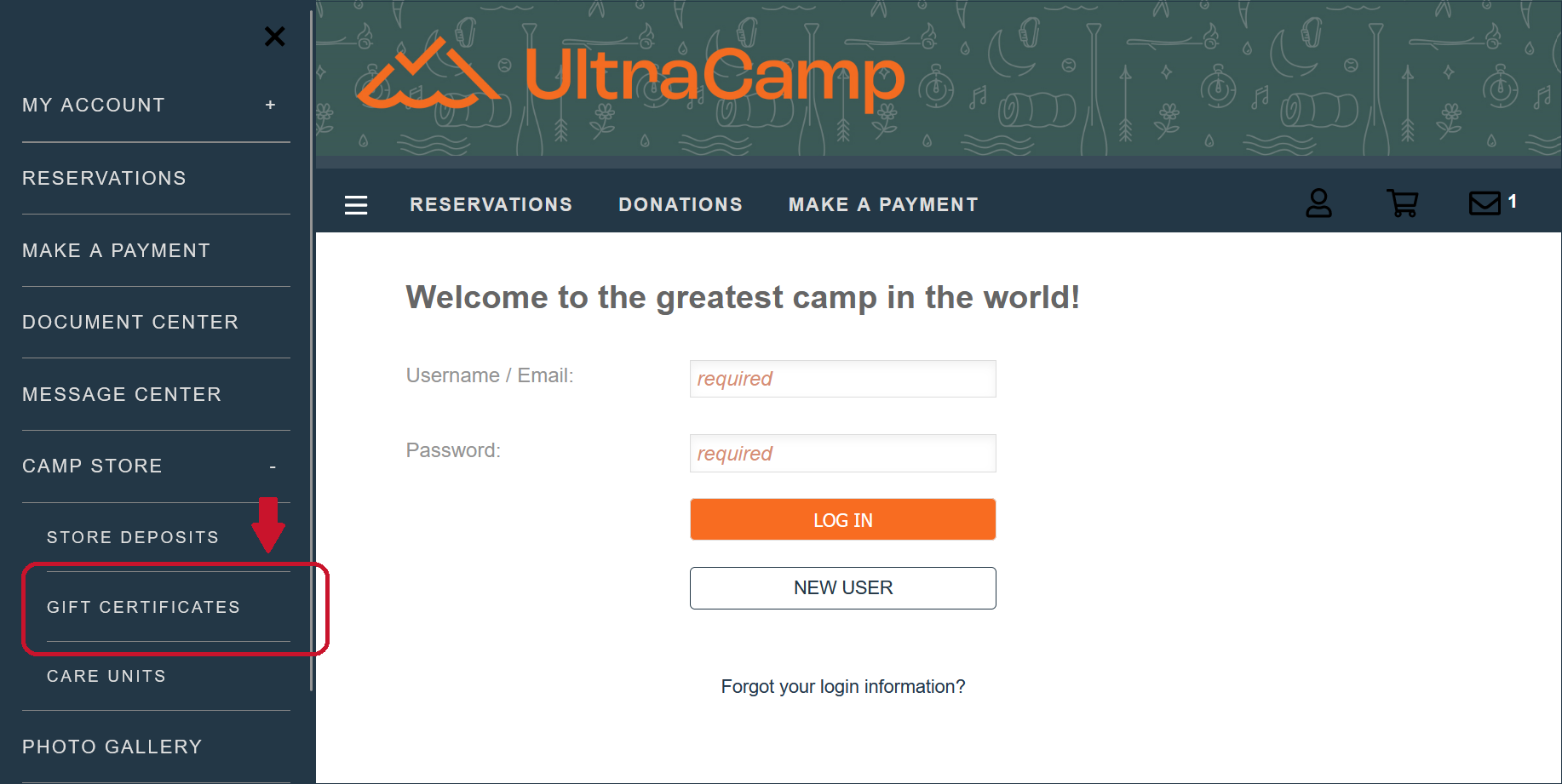 The purchaser can add the amount, indicate who it is for and who it is from.
When the recipient's email is provided, they will receive email with a redemption code.
If the recipients email is not provided, the redemption code is sent to the purchaser who can then forward it to the recipient.
A personalized message can also be added for the recipient.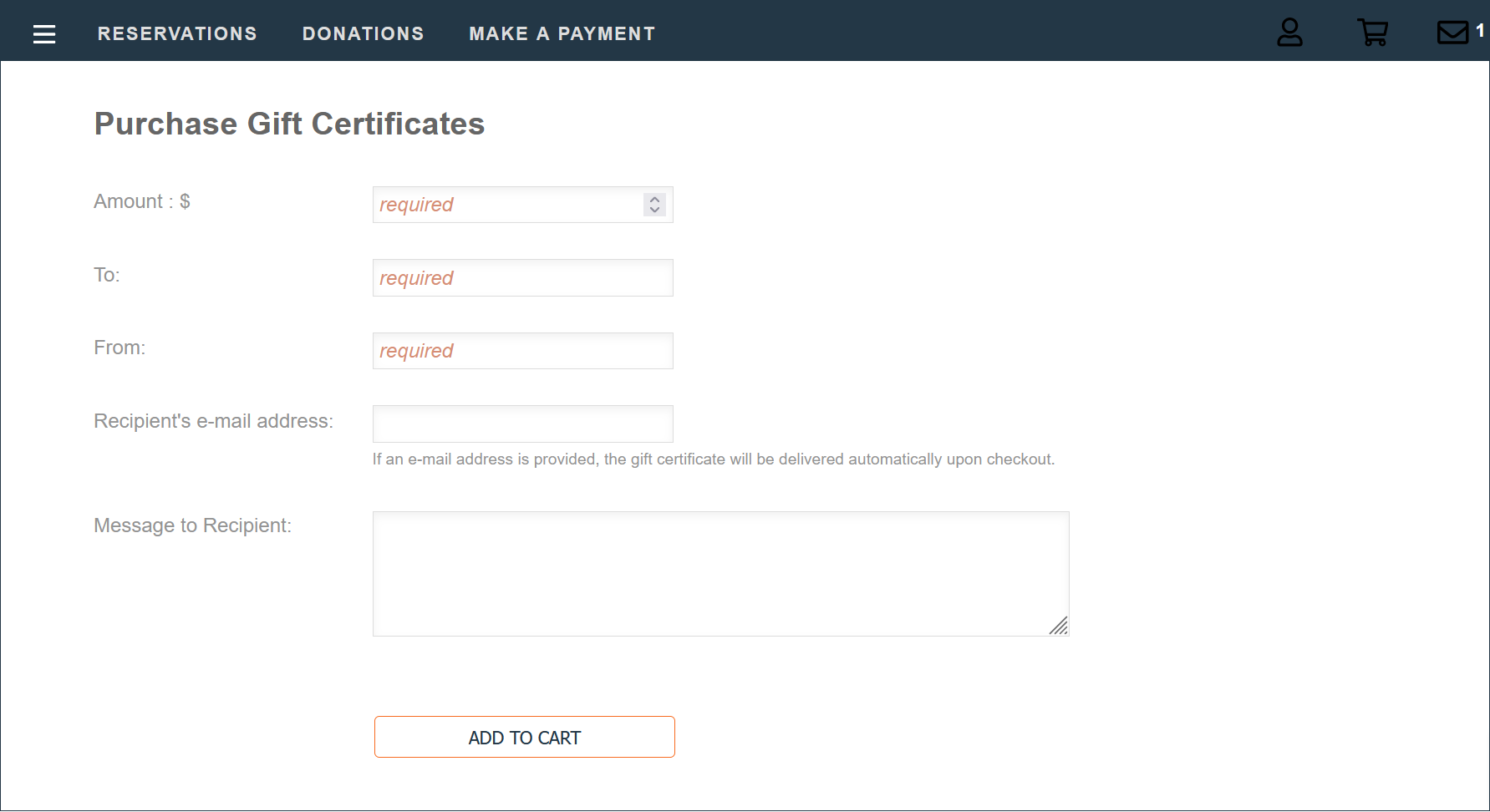 View Purchased or Redeemed Gift Certificates
Once a gift certificate is purchased or redeemed, you can view it under the Finance Detail page on an account or in the Transaction Summary Report.
View from the Finance Detail page:
On the Finance Detail page, there are two areas in which you would see Gift Certificate related information:
Gift certificate purchases will show under Other Fees
Gift certificates used to pay for purchases will show under Payments / Credits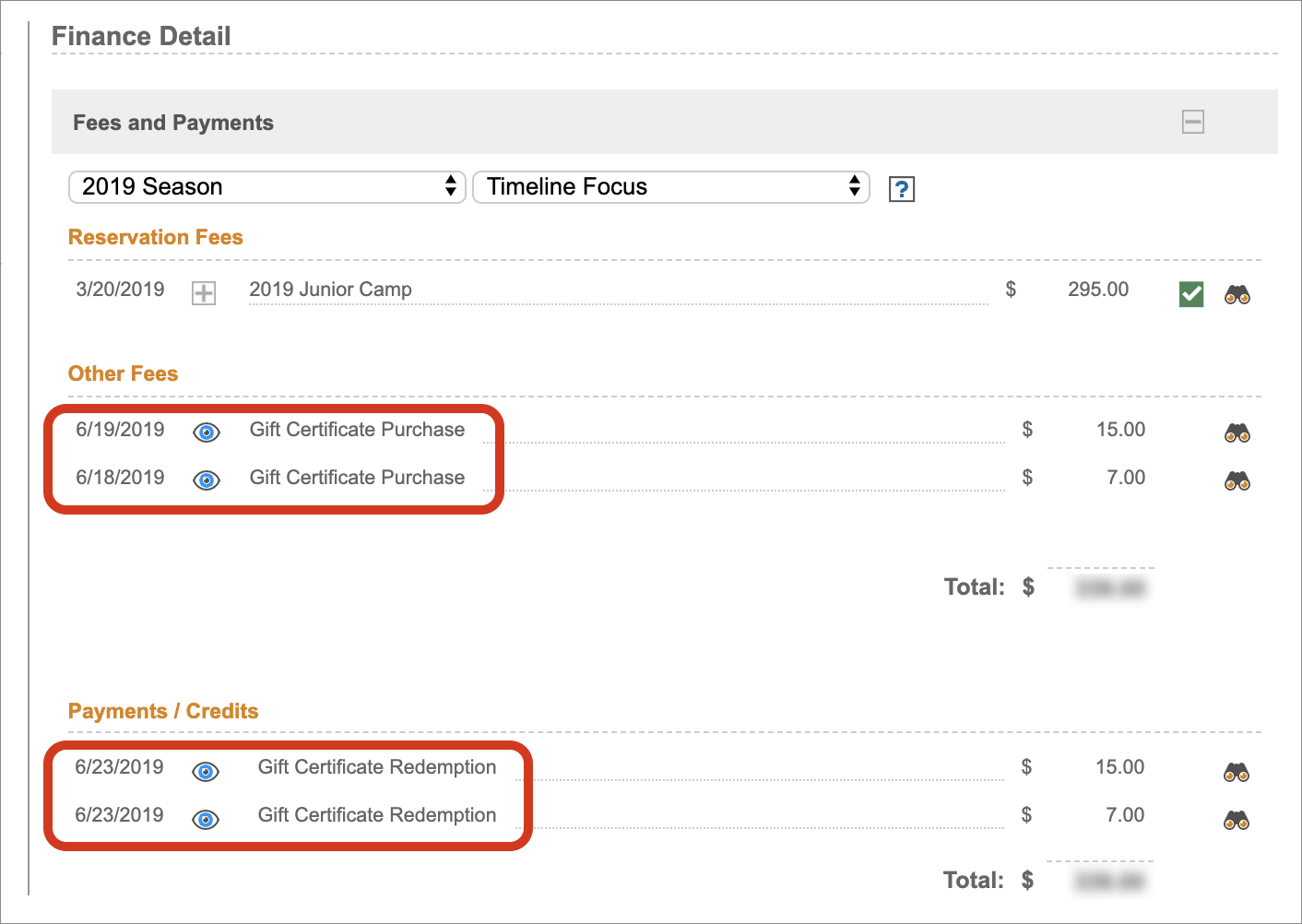 Tip
Purchased gift certificates can also viewed by clicking on the Current Account and selecting Account Correspondence.
View in the Transaction Summary Report:
The Transaction Summary Report lets you review gift certificate purchases and redemptions across multiple accounts. To review purchases, try the following steps
Go to the Reports menu and expand the Financial section.
Click on Transaction Summary.
Uncheck All Credits and All Debits.
Check the box for Gift Certificate Redemption, Gift Certificate Purchase, or both.
Adjust the Season and/or Dates to target your search to a specific timeframe.
[Optional] Use the other filters to further narrow your search.
Click Search.
UltraCamp will then list all Gift Certificate transactions that fit your report parameters. On the Results page, you can click the column header for "Type" to quickly sort by transaction type.