Travel Protection is a voluntary service UltraCamp offers to Overnight Resident Camps and Programs to help protect organizations, families, and individuals from loss.
Note
Travel Protection is only for Overnight Resident camps and programs.
View policy details
Travel protection policy details can be viewed in three places:
The purchaser can view it in a confirmation email,
In their account on the public side.
An administrator can view it on the admin side of UltraCamp.
You can also review policy details here.
Primary contact email:
When travel protection is purchased, a confirmation email with policy details will be sent to the primary contact. Refer the parent/client to their email.
View policy on the Public side:
Have parents log into their account.
Click on the My Reservations button.
In Reservation History, click on the View Travel Protection Policy button next to the preferred reservation.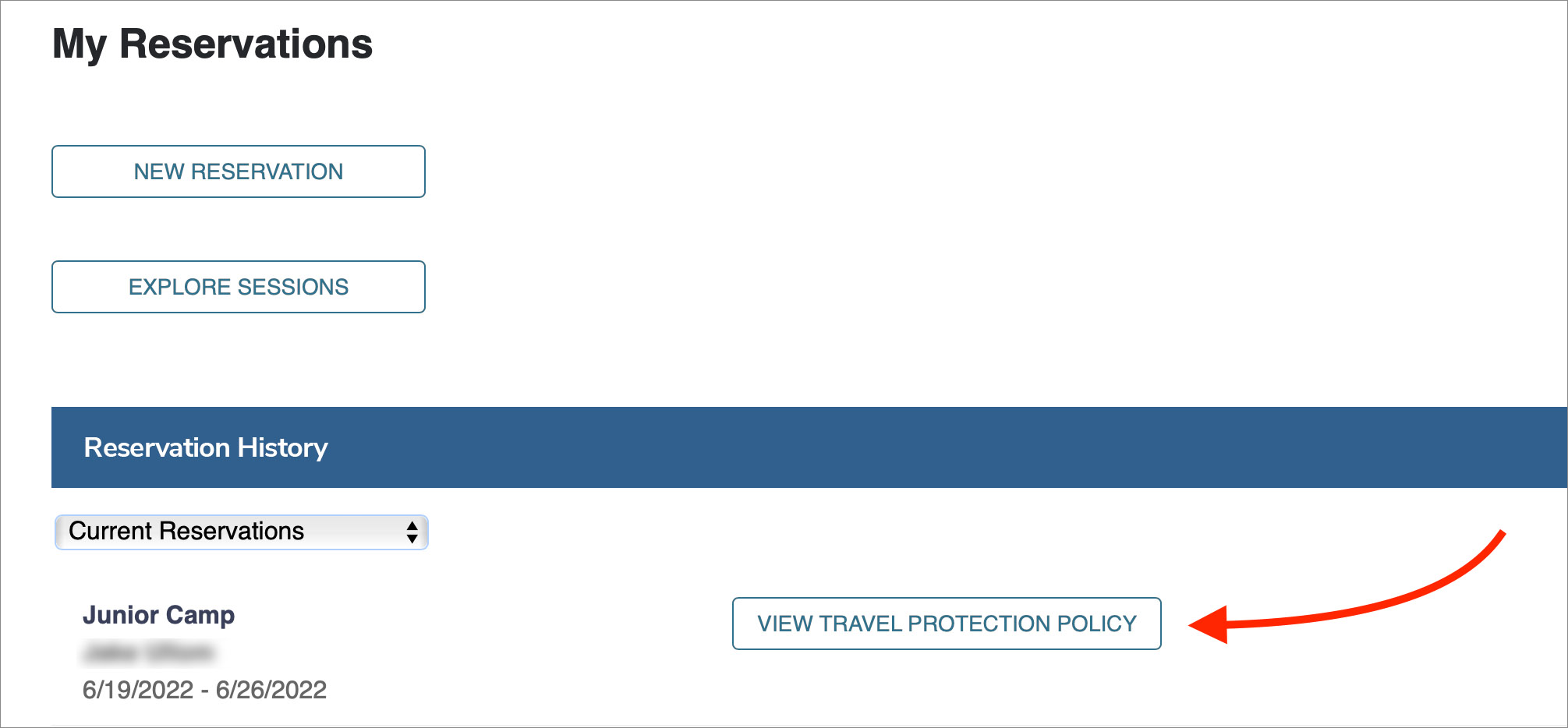 View policy on the Admin side:
Load account.
Click on session to view the Reservation Detail.
On the left, find the Camper Protection details.
Click on the shield icon to view policy details in the pop-up window.