Inquiries collect and store information about potential campers or groups without the need for an account. They are an excellent way to track information requests and can be transitioned into accounts and account records.

Setting up a Custom Inquiry
To set up a custom Inquiry Type, take the following steps:
Go to the Settings and click on Communication.
Select Inquiry Types.
Click on New Inquiry Type.

Inquiry Type Name: fill this out with a name of the information you will be collecting (eg. Summer Camp, Retreat Rentals, Outdoor Education).
Select user responsible for this inquiry type: The User that you assign as responsible for this type of inquiry will be who receives notice that a new inquiry has been filled out.

Select Save.
Once the Inquiry Type page is completed and saved, the option to "add custom questions" will appear at the bottom of the page, allowing you to collect custom questions for each Inquiry Type.



Accessing Inquiries
On the public side when a parent is on the login page, there is a Contact Us link that will direct the parent or potential client to where the Inquiry can be filled out.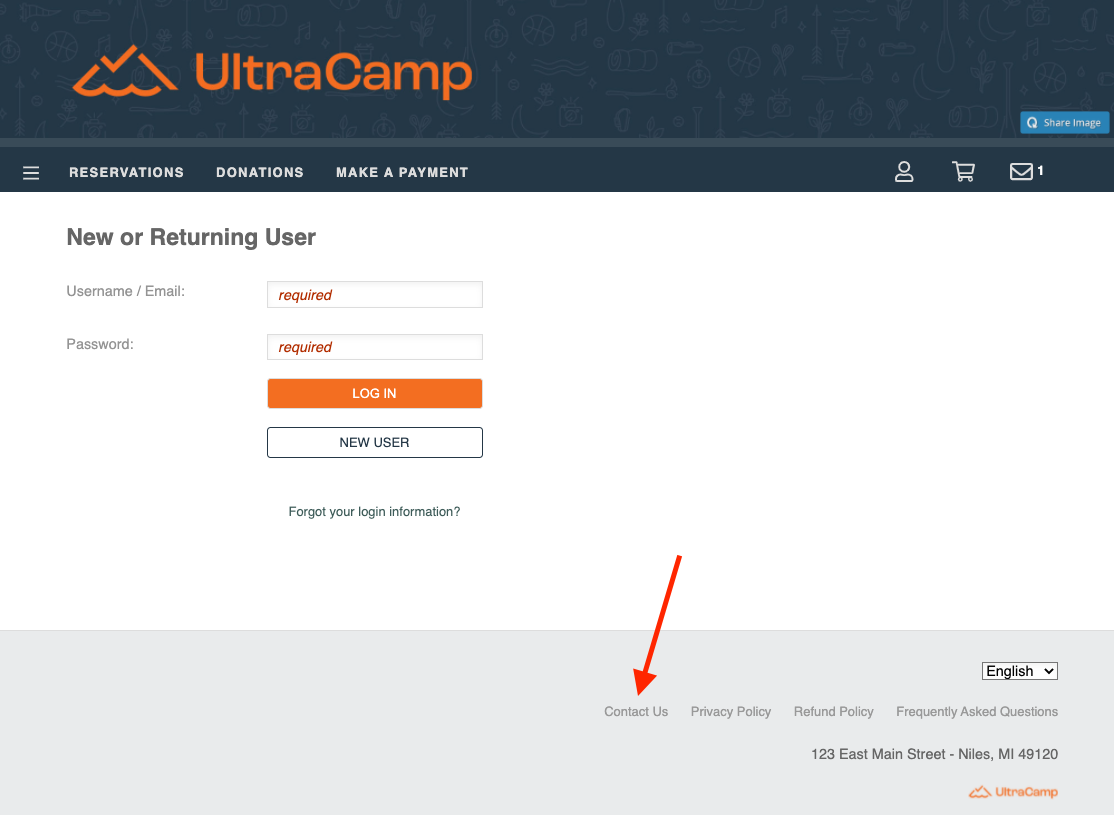 After submitting an inquiry, the assigned user will see it on their home page under the gray bar that reads Open Inquiries.
To view and sort all inquiries:
Go to Tools.
Click on Correspondence.
View Inquiries.
Note
When an inquiry is ready to become an account, there is a "Convert to Lead" button at the bottom of the inquiry page that will create an account using the information in the inquiry.