Custom Questions
If you would like to collect additional information on Medical Logs, custom questions can be added to each log entry. The answers to these custom questions will show on medical logging reports and be stored with the log entry itself in the database.
To create a Medical Log Custom Question:

Go to the Health menu.
Select Settings.
Click on Logging Custom Questions.
Use the Select Question dropdown menu to choose a custom question template.
Click the Add Question button to include this question in Medical Log entries.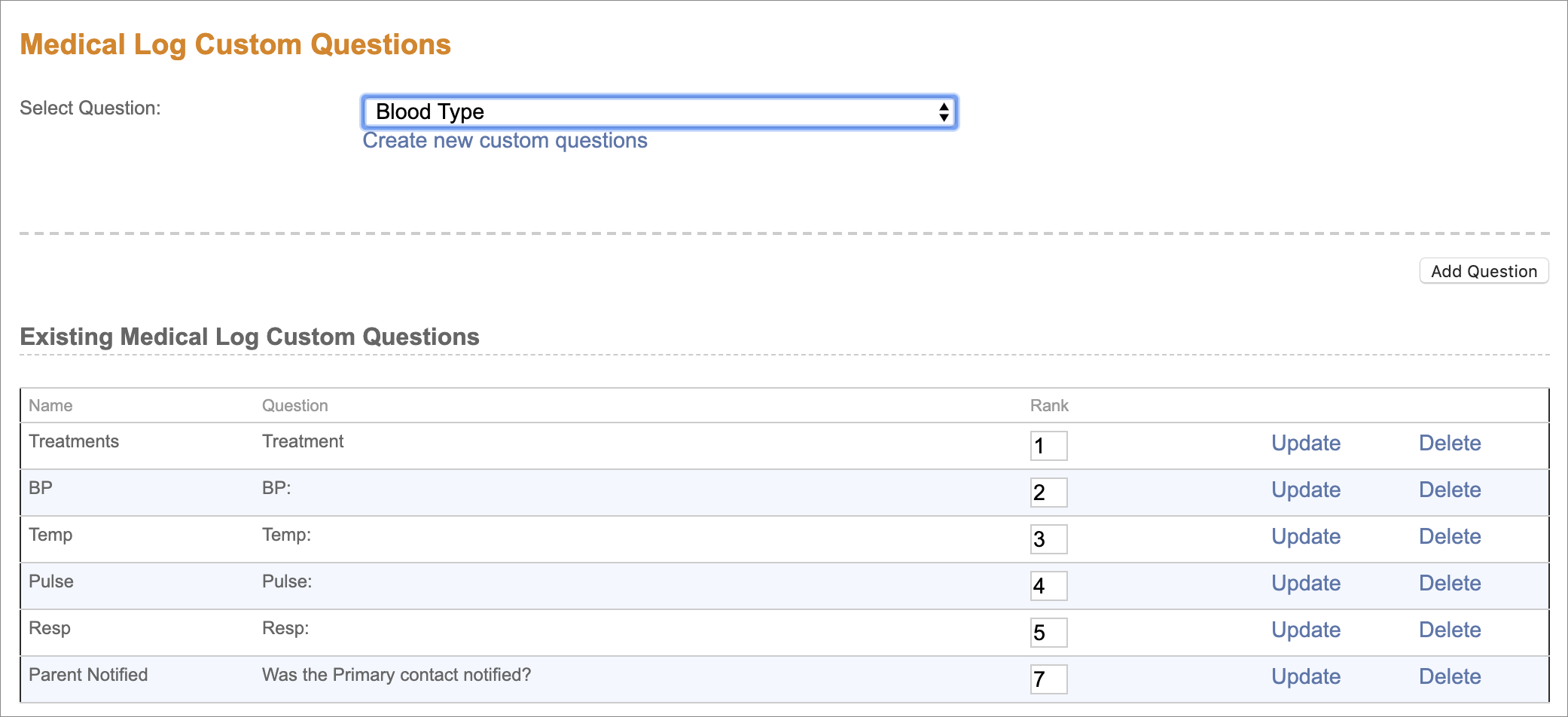 Existing medical log custom questions
Custom questions that have already been added will display under Existing scheduled medical log custom questions.
Rank: In this section, you can adjust the display order using the Rank field. Questions will display starting with the lower number through the highest number.
To change the order, adjust the number in the field and click the Update.
Deleting a Custom Question: An account custom question can be deleted by clicking the Delete link to the right of the question.
After proceeding through the confirmation prompt, the question will be removed as a Medical Log Custom Question, and all of its data will be permanently removed from the database.